As a busy mum, I'm always on the lookout for healthy and convenient meal options for my kids packed lunches. It's for this reason that I absolutely love bento boxes!
These handy containers are the perfect solution for packing delicious and nutritious lunches for my little ones. With separate compartments for different foods, bento boxes allow me to create a well-balanced meal that's both visually appealing and fun to eat. Plus, they're easy to clean and reusable, which makes them an eco-friendly choice.
In this article, I'll be sharing some tips and tricks for creating the perfect bento boxes for kids, along with my pick of the best bento boxes on the market in 2023. 
So, if you're looking for a new way to make lunchtime more exciting for your little ones, keep reading!
WHAT IS A BENTO BOX?
A bento box is a traditional Japanese lunch box that is typically made of wood, plastic, or metal and features multiple compartments for holding a variety of foods.
The word "bento" comes from the Japanese word for "convenient," and these boxes are designed to be just that – a convenient and compact way to pack a balanced meal for on-the-go eating.
In Japan, bento boxes are often packed with rice, protein, vegetables, and fruit, and are enjoyed by both children and adults.
Bento boxes have become increasingly popular around the world in recent years, and many people now use them to pack healthy and creative lunches for work or school.
Further reading: 50+ Easy recipes for healthy after school snacks.
BEST BENTO BOXES FOR KIDS AUSTRALIA 2023
I personally love large lunch boxes with lots of compartments, and this 23 cm (W) fits the bill. This sturdy, leak-proof, roomy, and easy-to-clean, bento box won't just carry your child's healthy and yummy meals, it is also fully customisable to scream (or whisper) her/his unique personality. You don't just get to write your little one's name on it. There are five colours, 23 cute designs, and six font options to choose from!
Buy here: Stuck On You
This bento box sold by Singing With Me has four compartments so you can make sure your older kids and teens can have their balanced meals. It's made with good quality plastic material (ABS, PP) so is tough and leak-proof, meaning your kid can take it everywhere. The bright colour makes it super easy to find in the morning rush!
Buy here: Ali Express
Now, if you're looking for a simple lunch box with large capacity that allows your little one to have a variety of food, check out Sistema's 1.25L Bento Box. It is leak-proof, with multiple removable compartments and a yoghurt pot, stackable, dishwasher safe, microwavable, and fridge/freezer-friendly.
Buy here: BIGW
If your kid is into eco-friendly vibes, you won't go wrong with this super smart lunch box from Lunart Lion. Made of just stainless steel and silicone ring, this lunch box is a great non-toxic alternative to plastics. The clasp is strong enough to prevent leakage, too.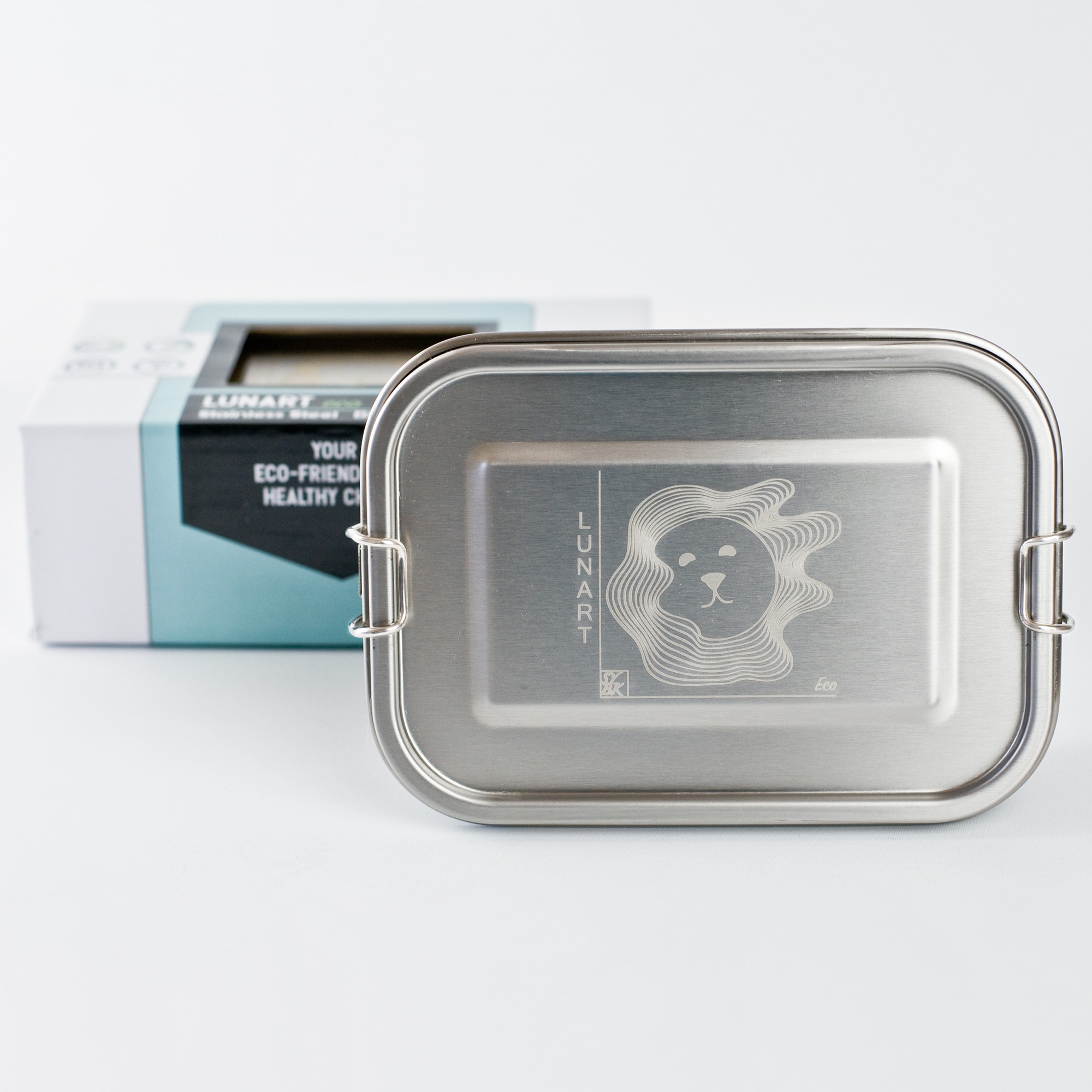 Buy here: Temple & Webster
Sometimes, kids can be super cute when engrossed with their favourite characters. Show support to your little one's love for your friendly neighbourhood Spiderman with this Spiderman Kids Bento Box! Made of sturdy and safe material, this lunch box is also easy-to-clean, so it's perfect for both daily use and picnics. Moreover, this bento box is relatively affordable at just $16, making it perfect for mums on a budget.
Buy here: Best & Less
If your child is a fan of Anna and Elsa from Frozen, then the Purple Frozen Kids Bento Box is the perfect choice for their school lunches. With the same specifications as the previously mentioned lunch box, this option is ideal for parents whose kids prefer the beloved Arendelle princesses over Spider-Man. The box features a fun and colourful design that is sure to make any Frozen fan happy. It is also practical and convenient for packing healthy meals and snacks for your little ones.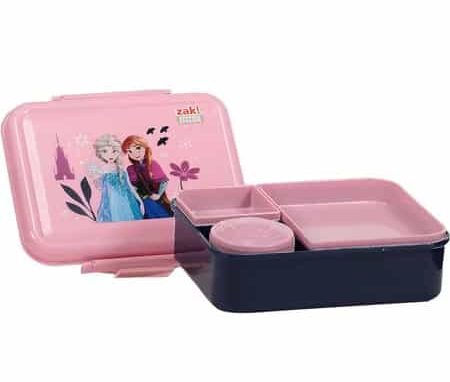 Buy here: Best & Less
If you're on the hunt for a stylish and practical bento box that's perfect for your older child or teen, you'd love Smash Nude Food Bento Box. This box is spill-proof, dishwasher-safe, and made from sturdy, BPA-free ABS and PP materials. Plus, it even comes with a handy freezer brick to help keep your food cool and fresh throughout the day. Available in two trendy colours, blue and teal, this bento box is an excellent choice for anyone looking for a high-quality lunchbox that can stand up to daily wear and tear.
Buy here: Officeworks
Last but definitely not least, is this koala lunch box. Although a bit on the pricey end, this one's my personal favourites. It has four leak-proof compartments and silicone lid to make sure that it's safe to bring in schools, playgrounds, and campsites. Although the store also sells them separately, the bag is insulated to help keep the food warm or cold. But what I love most is the sleeping koala design and colour – super cute!
Buy here: Penny Scallan Design
TIPS TO PACK THE PERFECT BENTO BOXES FOR KIDS
Plan ahead
Take a few minutes each week to plan out what you'll be packing in your child's bento box. This will help you ensure they get a variety of foods and avoid packing the same thing day after day.
Use a variety of colours
Kids are more likely to eat something if it looks appealing, so try to include a variety of colorful fruits and veggies in their bento box.
Include a protein source
Make sure to include a protein source, such as grilled chicken, tofu, or hard-boiled eggs. This will help keep your child full and satisfied throughout the day.
Mix up the textures
Kids love variety, so mix up the textures of the foods you include in their bento box. Try including crunchy carrot sticks, smooth hummus, and chewy dried fruit.
Get creative
Use cookie cutters to make fun shapes out of sandwiches, fruits, and veggies. This will make lunchtime more enjoyable for your child and encourage them to eat a wider variety of foods.
Don't forget a treat
Pack a small treat, such as a homemade cookie or a few pieces of chocolate, to make lunchtime more enjoyable for your child.