Squid game Season 2 is coming. Are parents prepared? Squid game is an enigmatic South Korean game where players desperately play to win money. The graphical contents of the play, including sex scenes, murder, torture, and threats of sexual violence, question the legibility of the game to be aired freely. Your child can watch Squid Game on social media platforms, sites, or Netflix.
Maybe your child has already watched Squid Game full episodes. Children are supposed to be protected from graphical and harmful content that can affect their growth, mental stability, and view of society. Squid Game is inappropriate for kids. The contents of Squid Game are even overwhelming for an average adult.
A parent or guardian of any child should ensure that they protect their child from watching Squid Game and thus prevent the adverse effects of watching the game. This article is your ultimate guide and confirmation on why Squid Game is inappropriate for your child.
Part 1: What is The Age Rating of Squid Game?
Netflix rates Squid Game as TV-MA. TV-MA means the content is only suitable for mature adults. Squid Game is not even appropriate for adult teens. It is for a selected audience, I would say. Those adults who could wish to immerse themselves into the graphical, violent, and sex-rated status of Squid Game willingly are the target audience for Squid Game.
Even with such a rating, your child can watch squid games free online.
Part 2: Why is Squid Game Inappropriate for Children?
First, the age rating for Squid Game is mature adults (Netflix), which means that only mature adults who feel they can sustain the inappropriate nature of the game can watch it willingly. You should know that your child can access Squid Games full movie online for free.
Secondly, the movie's graphical nature and obscene scenes are dangerous for any child. I would say it is even inappropriate for an average adult. Parents are fighting so hard to keep their children's mental sanity, morality, and view of society intact in the week of the internet of sex-based movies, sexual violence, murder, torture, and bloody scenes. But the emergence of movies like Squid Game makes such attempts hard to accomplish.
Thirdly, watching Squid Game encourages gambling. Almost all players in Squid game are debt-stricken individuals that can't stop playing because they are chasing a huge payout of $ 38 million. If your child watches Squid Game, they could be influenced to try gambling because it promises easy money. Gambling is addictive and is not something you wish your child to follow.
With the rising violent shootings and killings in schools and a society where a large percentage of the perpetrators are kids, every parent should be worried about what their kids watch and how it impacts them.
Part 3: What to Do if Your Child Watches Squid Game?
If your child watches Squid Game, your ultimate goal should be to stop them. However, it would be in your best interest if you were not aggressive and hostile. Here are ways to successfully get your child out of the claws of Squid Game.
1. Enable Parental Control
Native apps offer parental control. However, the parental control offered by native apps is limited and cannot fully help you to exercise parental control. I encourage parents to bridge this gap with powerful monitoring apps like Spyx phone tracker.
Spyx takes less than 5 minutes to sign up and use. You should consider this app because it is a savior. Instead of worrying about your child all day, let Spyx monitor them for you and send you updates of their phone activity every 3 minutes.
Step 1. Register
To get Spyx, visit Spyx.com and register your account.
Step 2. Purchase
Pick a plan that fits you. We have 1 month plan, 3 months plan and 12 months plan.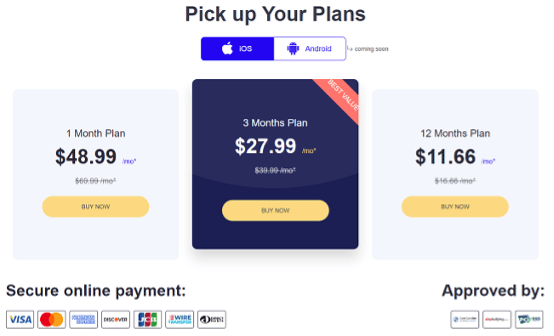 Step 3. Connect
You don't need to install Spyx app on the target phone, because Spyx is web-based service. Just connect Spyx with target phone through iCloud.
Step 4. Start monitoring
Feel relaxed to track your kid's phone remotely anywhere, anytime.
Spyx is one of the best apps for total parental control. The monitoring app is invisible; your child can never detect it on their device. You only need one-time access to their device to install the app. After installing Spyx on your child's phone, you will always monitor all their phone activity from your device with your Spyx remote control dashboard.
Spyx has a smooth user interface that enables you to navigate the app easily. The app has the latest advanced technology to give you the best out of monitoring. The following are some of the features that make Spyx my ultimate parental control choice.
An app and website blocker that lets you block websites, apps, and keywords you don't want your child to access. In the case of Squid Game, this feature is very important. It enables block watching and downloading Squid Game on your child's device.
A location tracker tracks your child's actual location, shows you where they are headed, and the history of all visited locations.
A call monitor. It tracks all outgoing and incoming calls. The feature lets you see the call details, such as the caller's name, call time, and call duration.
A message monitor lets you read all sent, received, and deleted text messages. The feature allows you also to view the sender's details.
The social media tracker lets you read chats and contents your child is exchanging on all social media messenger platforms such as Google Chat, Facebook, Viber, Snapchat, WhatsApp, Instagram, WeChat, Telegram, TikTok, and more.
A sent and received email reader. Spyx enables you to read sent and received emails with details.
The gallery viewer lets you view all shared and received photos, videos, and other files.
An internet browser history tracker tracks all your child's internet searches and the most searched topics.
2. Have an Open Discussion
When your child trusts you and is an obedient type, open talk could go a long way. Ask your child about Squid Game. What do they like about the movie? What don't they like about it? If someone asked them to stop watching it, how would they react? Once they answer you, talk to them about how you admire their truthfulness and then introduce the dangers of the movie and how it could eventually affect them.
Your ultimate goal is to convince them to stop watching the movie, so a little pressing and convincing are needed.
3. Watch Together
Watching Squid game with your child is advisable to observe how watching the game affects them. Once you observe that, you can then find a reason and justifiable ground to call on them to stop the game. Advise them on how what they are watching can affect them in the long run.
4. Listen and Resolve
Listening to your child shows that their opinion counts, and you respect what they say. Like having a personal conversation, listening to your child will let you understand why they prefer or dislike something about Squid Game. Your goal is to stop them. Listen, encourage, build trust, and resolve.
5. Agree on the Next Step
Once your child tells you their share of preferences or dislikes, and you give them your reasons for discoursing watching Squid game, you should make an amicable decision that both of you think is safe, fair, and just. Even as you try to get your child off squid game watching, consider proceeding slowly and allowing them to withdraw in stages or offering them options.
Squid Game for children is a ticking bomb that will eventually explode. The cases of violent children killing others or displaying anti-family and anti-social behaviors largely originate from watching movies that encourage shootings, killings, spilling blood, sexual violence, and other graphical movies. You are responsible for preventing your child from watching such materials as a parent. Even though a child can access and watch Squid Game free online, you can stop it by going the extra mile.